Thank you! We raised over $6,000! 
Thank you to Kathy Leavenworth and Patterson Fruit Farm for their generous support that kicked off West G Ed Foundation's Matching Gift Campaign.
And thank you to the following donors for contributing to the campaign and demonstrating their care for the students and staff at West Geauga Schools: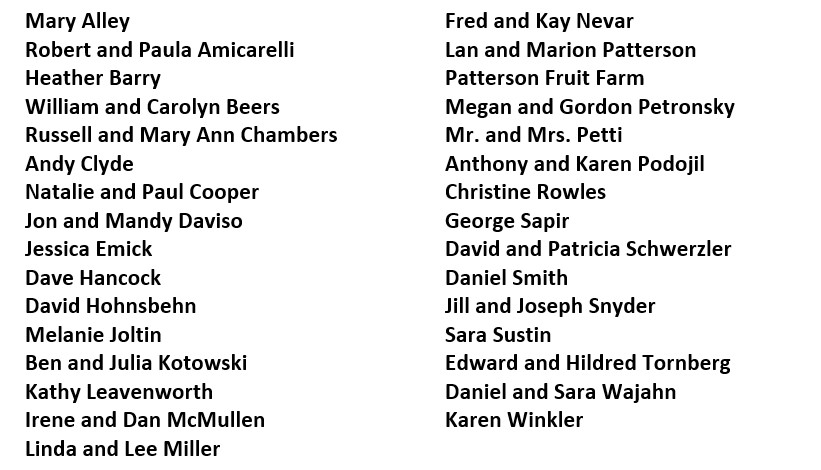 No Thanksgiving Day Pancake Breakfast at the Chesterland McDonalds in 2020
With help and support from the Chesterland McDonalds, the West Geauga Educational Foundation (WGEF) has served breakfast on Thanksgiving morning for 31 years!
However, COVID-19, which has affected so many of us in many ways, has also affected our yearly fundraiser. We won't be able to offer you breakfast this year, but we're hoping you'll still support us by making a small donation.
This year we're trying something new — a Matching Gift Fundraiser.
Your donation during the fund drive will be matched by two generous, local and longtime supporters—Patterson Fruit Farm and Kathy Leavenworth. Each pledged to match up to $1,000 for a total of $2,000!
Your donation will help the West Geauga Educational Foundation continue to fund great programs for the West Geauga School System.
Your contribution is tax deductible. 
Donation Levels:   
$25 Donor (Receive free T-Shirt)
$50 Donor (Receive Bumper Magnet & free T-Shirt)
Donations over $50 (Receive free T-Shirt, Bumper Magnet & 2 free WGEF Thanksgiving Day Breakfasts in 2021)
Two ways to donate:
By check & mailed to:
WGEF, P.O. Box 27, Novelty, OH, 44072
Or use the online form below for secure credit card transactions.