No Thanksgiving Day Pancake Breakfast at the Chesterland McDonalds in 2022
After over 35 years of hosting the breakfast, we regret not being able to run it this year due to limited staffing & resources but are planning to provide a community experience next year as we continue to evolve and grow.
The Board and Members of WGEF foundation deeply appreciate your support of this event and donations in the past – Over the years with your help, we have been able to grant over $550,000 in Innovative Projects for West G Students!
Thank you again for your support,
Your donation will help the West Geauga Educational Foundation continue to fund great programs for the West Geauga School System.
Your contribution is tax deductible. 
Donation Levels:   
$25 Donor (Free T-Shirt)
$50 + Donor (Free T-Shirt & Bumper Magnet or Canvas Bag)
Two ways to donate:
By check & mailed to:
WGEF, P.O. Box 27, Novelty, OH, 44072
Or use the online form below for secure credit card transactions.
2021 Pancakes 'To Go' was a Success! 
WGEF provided a personalized WGEF Tote & Magnet, Richards Maple Syrup, Fowler's Mill Pancake Mix &  Fig Leaf Coffee-mmm good!

Thank you to Past Donors from our 2020 Matching Gift Campaign!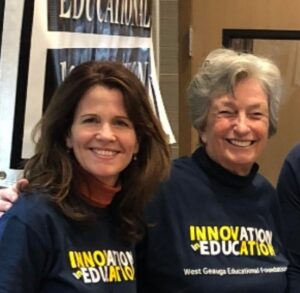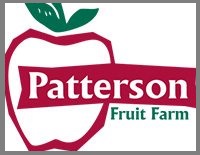 Special thanks to Kathy Leavenworth and Patterson Fruit Farm for their generous support that kicked off West G Ed Foundation's Matching Gift Campaign.
And thank you to the following donors for contributing to the campaign and demonstrating their care for the students and staff at West Geauga Schools: