The world doesn't stand still. Neither should education.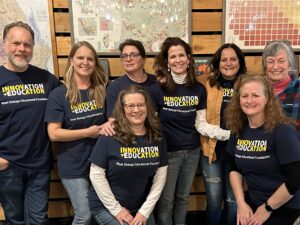 The West Geauga Educational Foundation (WGEF) is a nonprofit and volunteer-run organization. We award money for innovative and creative programs in the West Geauga School System. Our grants allow teachers, administrators, parents and volunteers try new approaches to education.
WGEF has awarded over $550,000 in grants to teachers, students, parents, administrators and other volunteers. Technology, techniques, tools and more have been approved.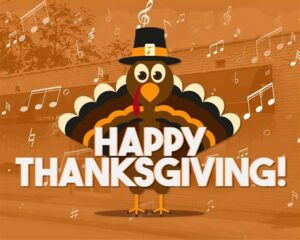 THANKSGIVING DAY PANCAKE BREAKFAST IS BACK!

Please join us for this great holiday morning tradition.   
A warm breakfast supporting innovative education options for WG students. 
Thanksgiving Day 
7:30-11:00AM
Only $7
Eat in or Take Out 

Chesterland McDonald's
(not serving McD's regular menu)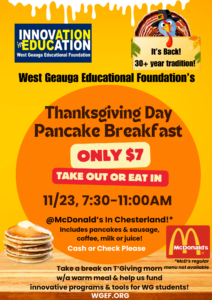 NEXT MEETING – Wednesday November 15, 2023
7PM
Middle School Resource Room (was the community room)
Education & Innovation Needs are Growing.
Tax Dollars are Limited.
WGEF offers One Solution! 

2023-2024 GRANT REQUEST Program
The primary qualifications to apply is a willingness to try new ideas, experiences, technology and programs with West Geauga students in and outside the classroom.
Not every application is funded. Not every funded program succeeds or becomes part of day-to-day learning.  Visit the Program page to read about a sampling of what has been funded.
The West Geauga Educational Foundation was created in 1985 by a group of creative, engaged parents and is maintained as an endowment with a percentage of the previous year's income used to support educational opportunities.  In addition, we hold fundraisers each year to grow the endowment amount and thereby, distribute more grants the following year.
Visit the Donate/Join page or contact us at [email protected].
We are grateful for the generous community support. If you've attended events like the annual Thanksgiving breakfast at the Chesterland McDonalds, or have donated money to WGEF, we thank you. For upcoming events, please new the News page.
Deadlines for 2023-2024 are:
November 10th (for consideration on November 15th)
Late Rolling Deadlines (for February, March & April Meetings- 2/16, 3/15 & 4/12, respectively) 
Link to Grant Application:
Questions?    
Contact Caise McHale   
Phone: 216-789-4842 or Email: [email protected]