The world doesn't stand still. Neither should education.

Kickstart App Day 2019 
August 19, 2019 ~ 10AM
West Geauga High School
This program is intended for rising seniors to kickstart the application process for college admissions. It will include (1) individual appointments with college admission counselors representing a variety of colleges/universities and (2) a small group breakout session where students will meet with college admissions counselors to gain an understanding of how completed applications are considered.
Please arrive a few minutes prior with several copies of your prepared college and/or scholarship essay including the written prompt.
A $20 fee is required to secure your registration for the day. Please make checks payable to West Geauga Educational Foundation and mail to PO Box 27 Novelty, Ohio 44072 by August 5, 2019. Alternatively, the fee can be collected at the high school office on a limited schedule.
Lunch will be provided by West Geauga Educational Foundation for those registered.
Questions? Contact Theresa Kulp at kickstart.wgef@gmail.com
______________________________________________________________________________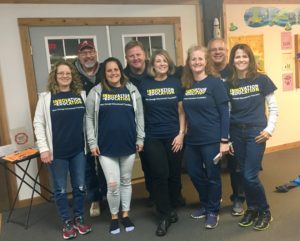 West Geauga Educational Foundation (WGEF), a nonprofit and volunteer-run organization. We award money for innovative and creative programs in the West Geauga School System. We help those interested in finding better ways to educate with new approaches.
Since our founding three decades ago, WGEF trustees have awarded nearly $500,000 in grants to teachers, students, parents, administrators and others. Technology, techniques, tools and more have been approved. Visit the programs page for more information on approved programs and how to apply for funding.
The primary qualifications to apply? A willingness to try new ideas, experiences, technology and programs with West Geauga students in and outside the classroom.
Not every application is funded. Not every funded program succeeds or becomes part of day-to-day learning. Others, like the SmartBoards we first funded nearly a decade ago, prove themselves. Still. we remain committed to enabling people to try.
The West Geauga Educational Foundation was created and is maintained as an endowment with a percentage of the previous year's income used to support educational opportunities.  Every year new funding is sought to grow the amount in the endowment and thereby,  distribute more grants the following year.
None of this is possible without financial support from the community. If you've attended one of our events like the annual Thanksgiving breakfast at the Chesterland McDonalds, or have donated money to WGEF, we thank you. For upcoming events, please check back here.
QUESTIONS?  Contact Caise McHale  Phone# 216-789-4842 or Email at wgedfoundation@gmail.com
WGEF In The Community